Chain of Hearts small Pot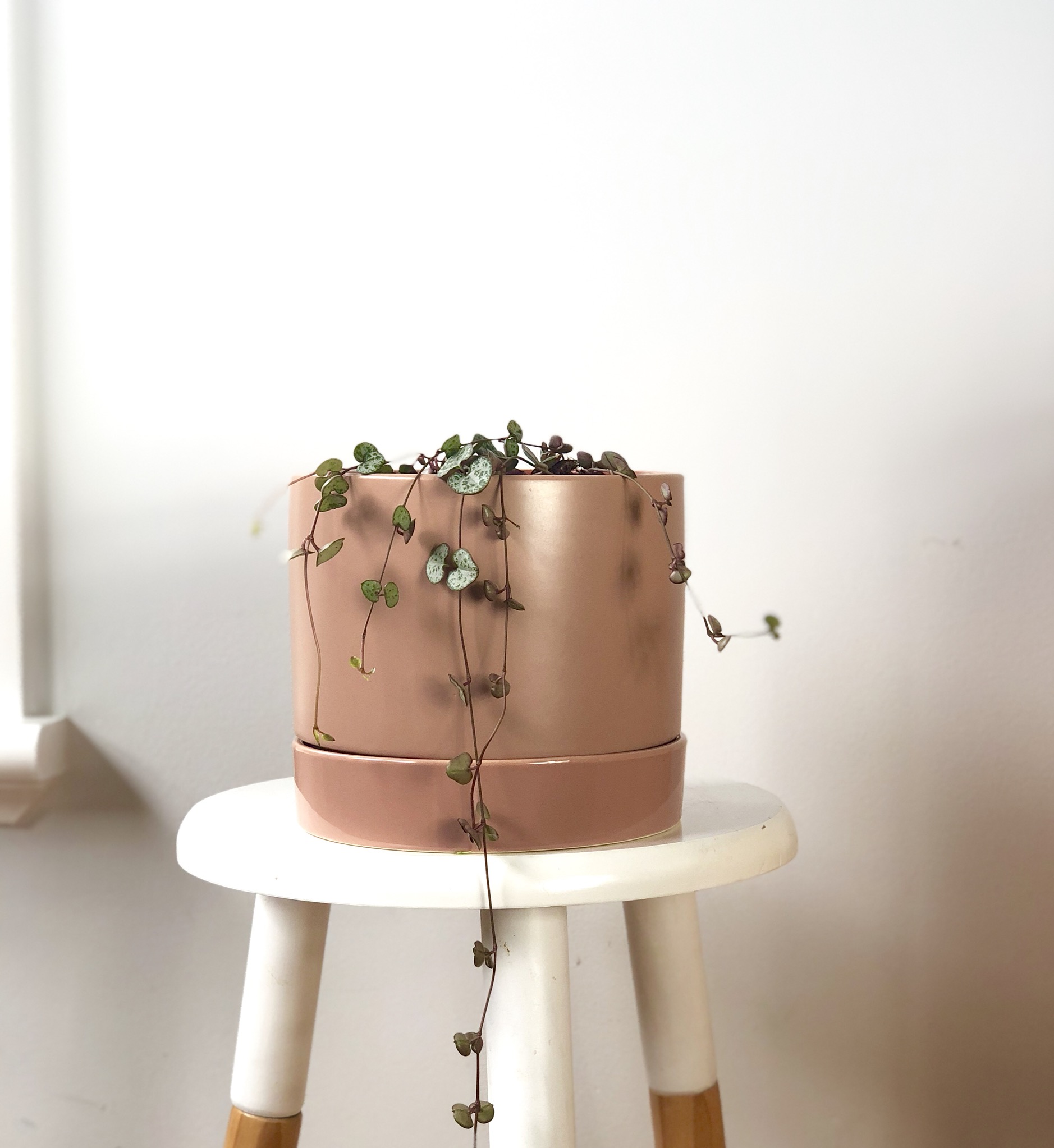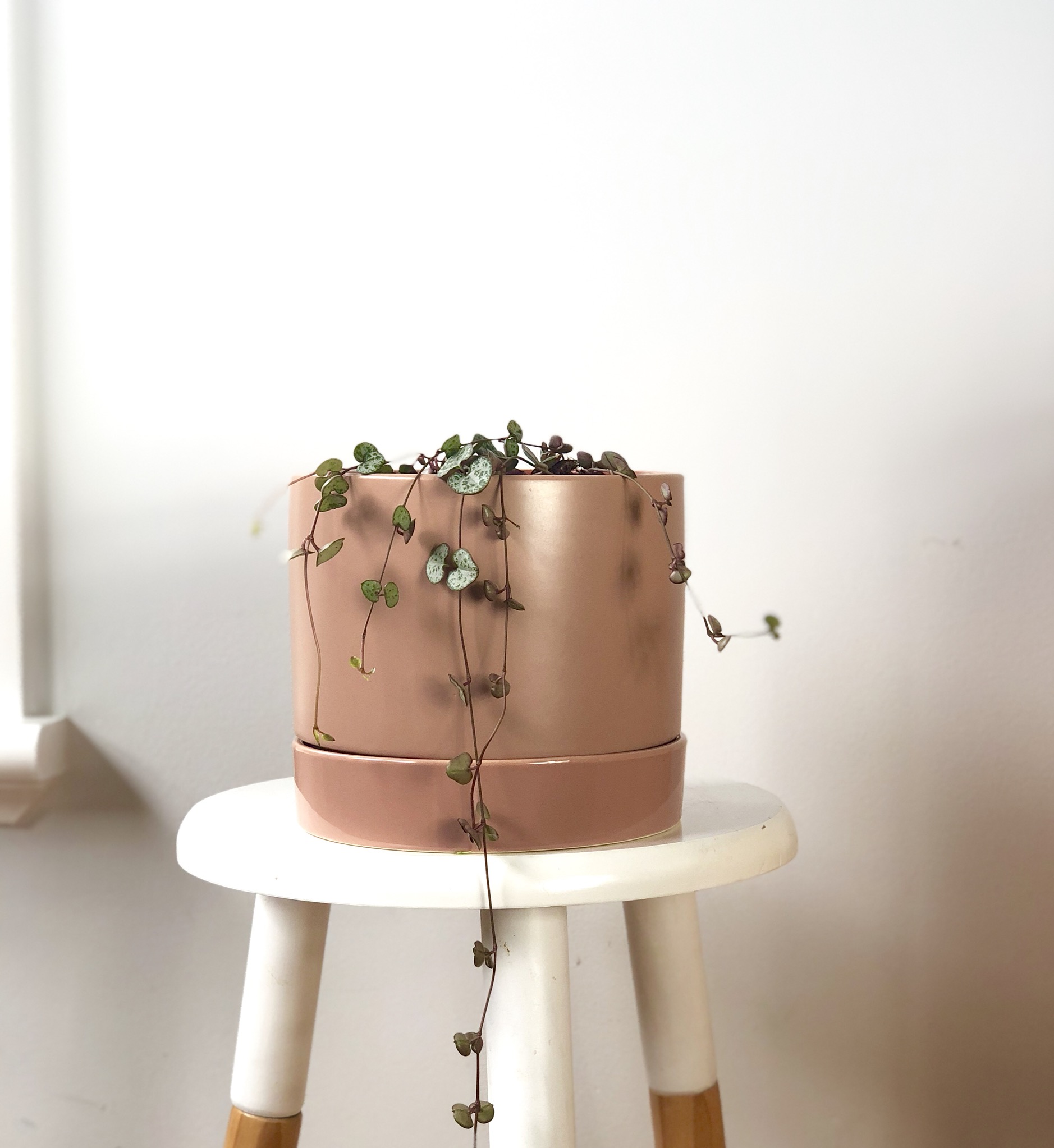 sold out
Chain of Hearts small Pot
Is there a plant any cuter than one with little heart shaped leaves on a chain?
Also known as String of Hearts or Ceropegia Woodii.
Can be an indoor or outdoor plant.
Indoors it needs a warm lit room and water only when soil has completely dried out.
Outdoors it needs to be shaded from direct sunlight.
Please note there is a drainage hole and plug with the saucer.
Pot measures 190mm x 220mm in height and diameter.