Barcelona concrete vessel with succulent garden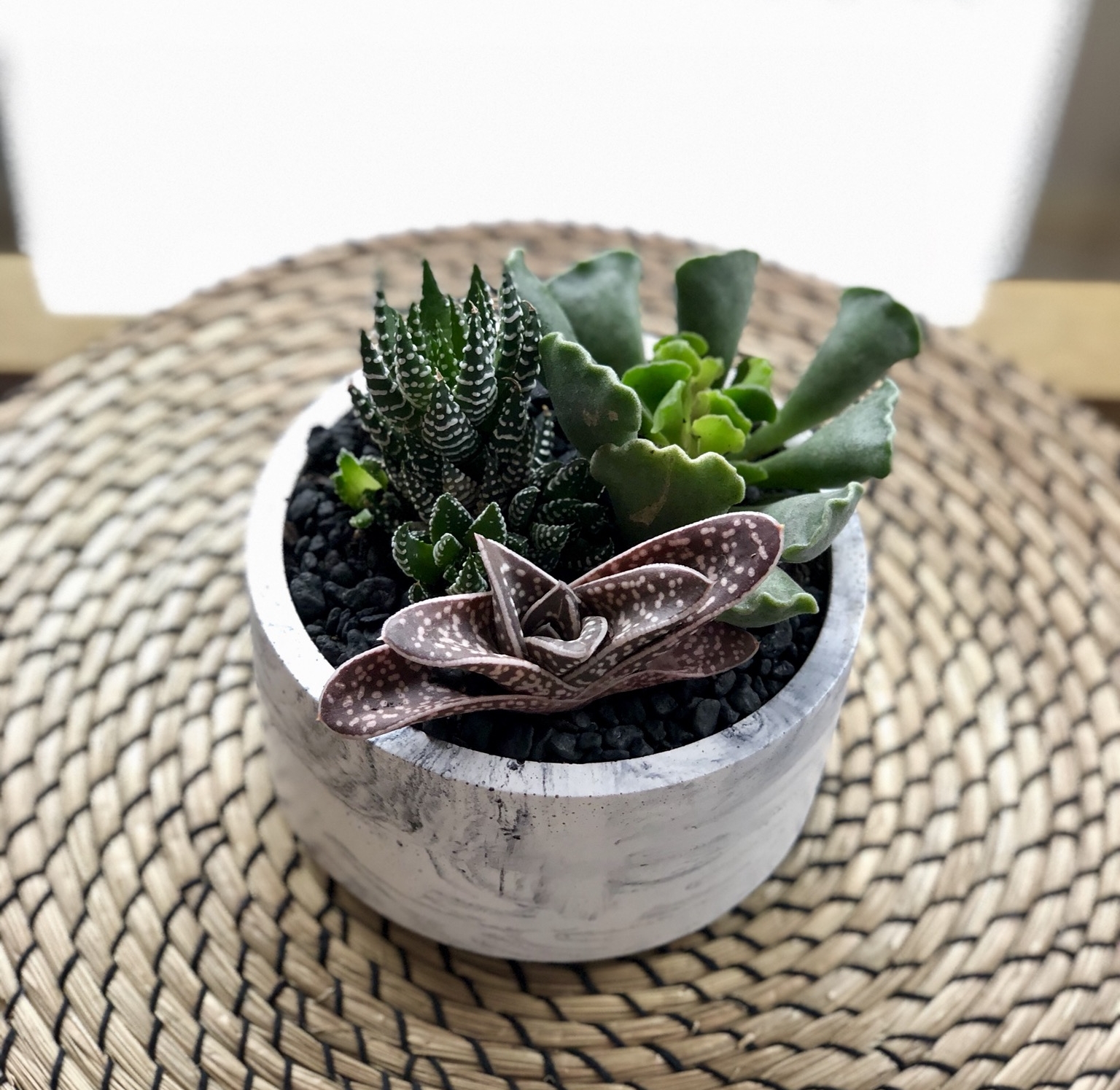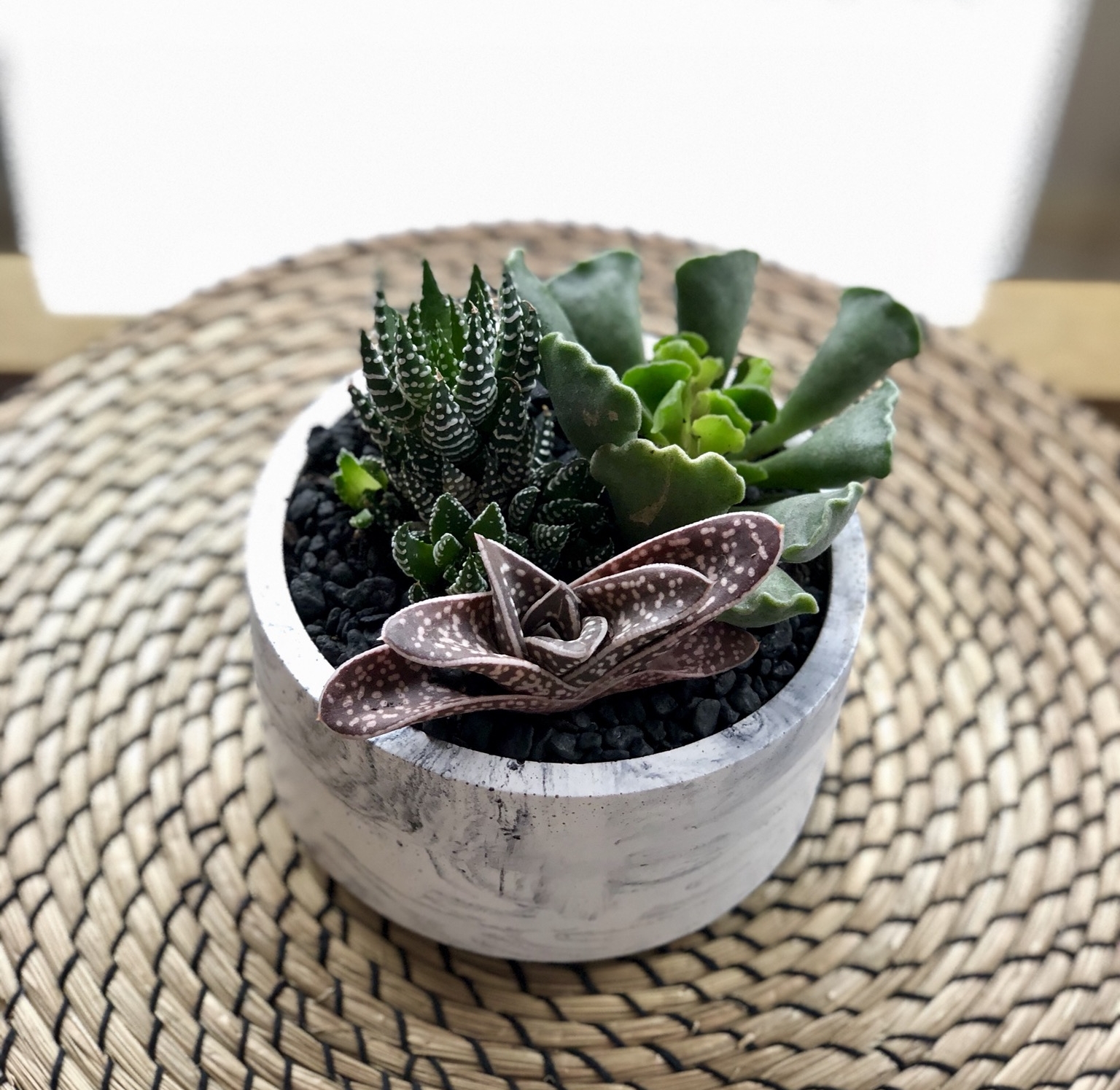 sold out
Barcelona concrete vessel with succulent garden
This listing is for the Barcelona vessel and three succulents. Giving a little more greenery to the pot, and more interest.
Measuring 12cm in diameter and 7cm in height, it will fit in with any home or office space.
Succulents like dry and warm environments.
Brightly lit room or outdoor area.
Only water with a mist every so often when soil is very dry.
Do not over water as vessel has no drainage hole.