Teachers Gift Plant in 95mm Pot with Gift Tag (succulents sold out)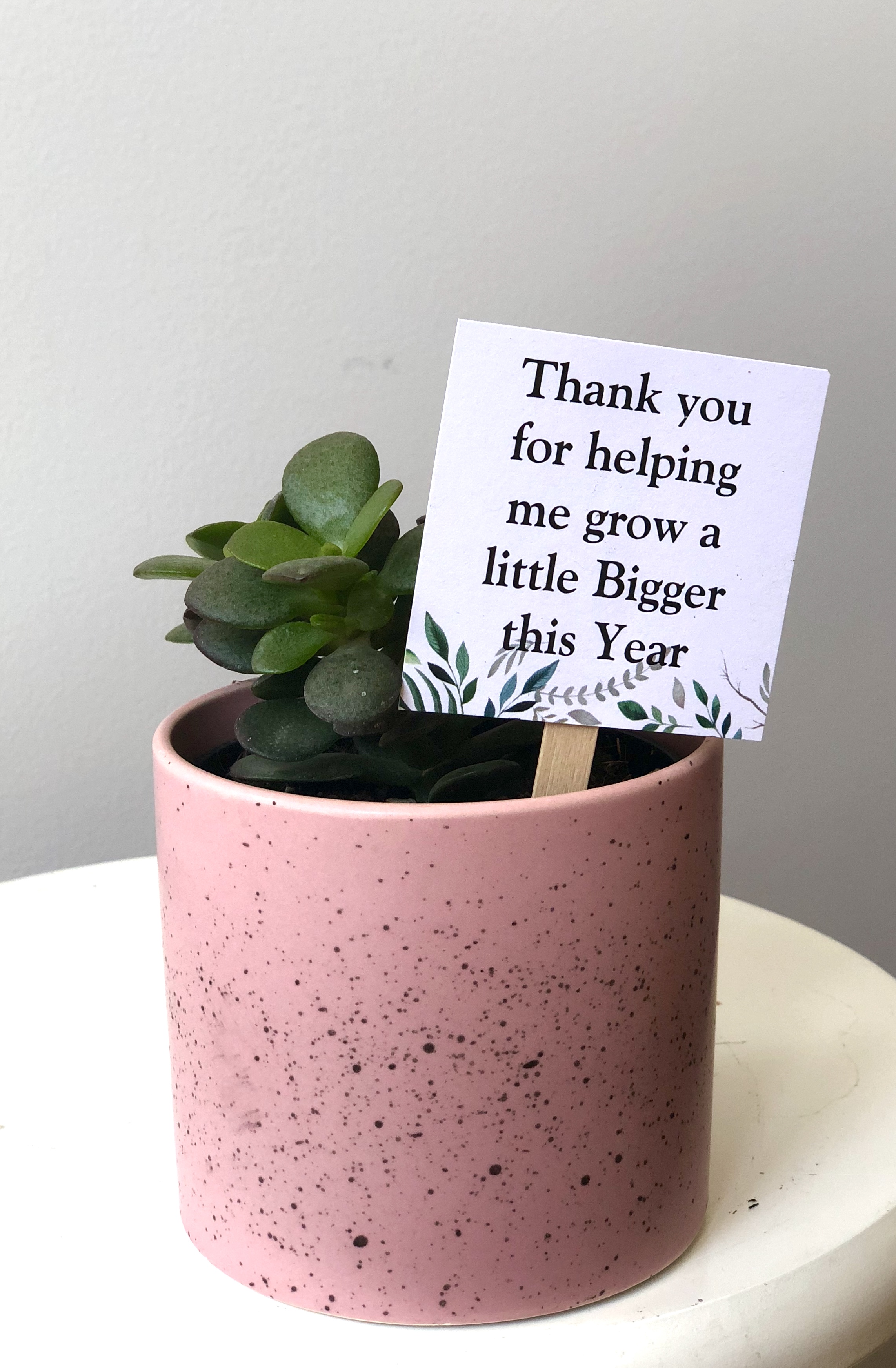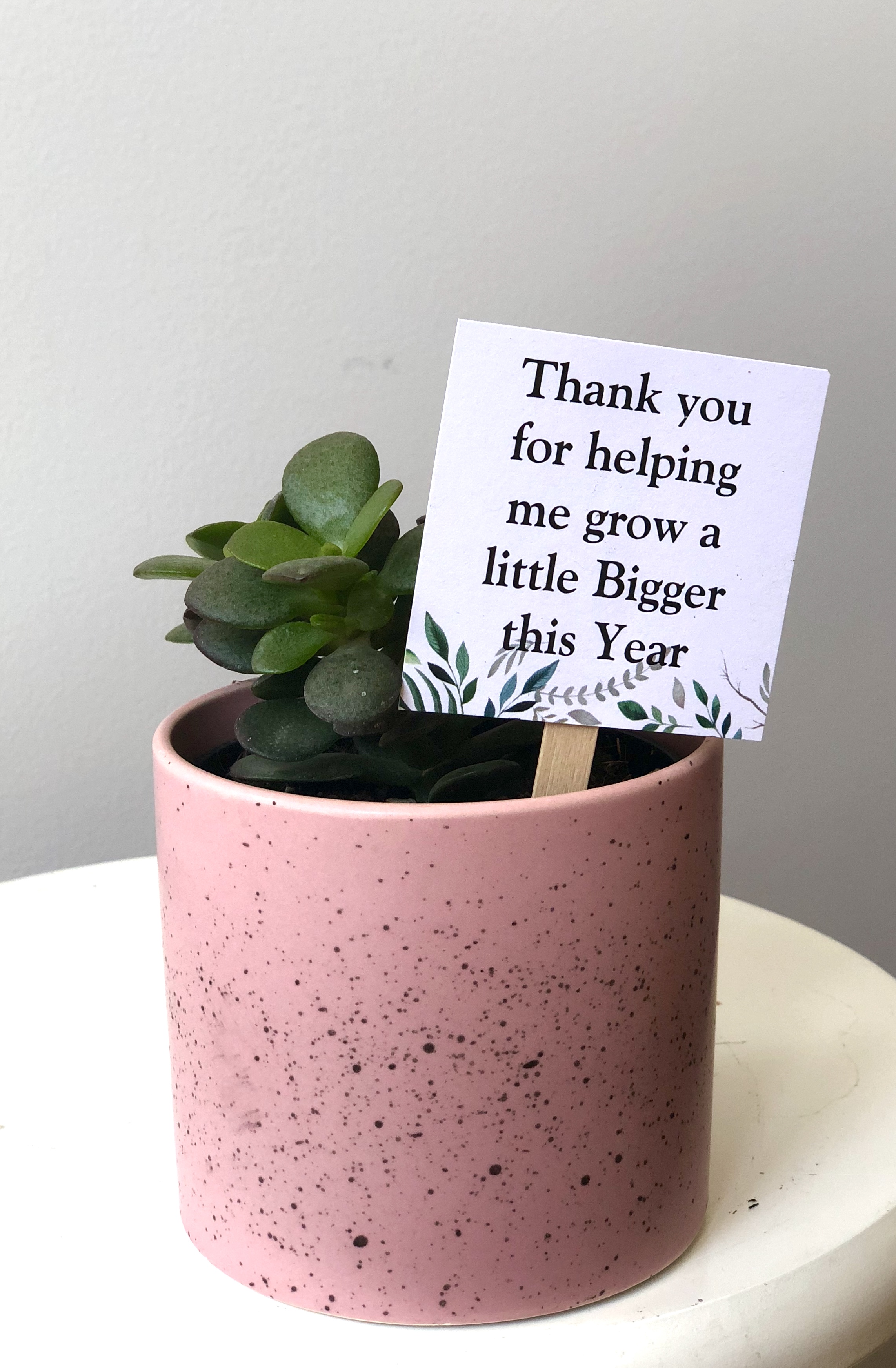 sold out
Teachers Gift Plant in 95mm Pot with Gift Tag (succulents sold out)
These gifts are the perfect way to tell a teacher or care giver Thank You, for helping support your child through school in 2018.
This listing is for a Peperomia (3rd image) only with a 95mm pot. Succulents are now sold out.
Choose from the drop down box to select which of each you would like.
Succulents like a warm very sunny position and need a little bit of water when soil is very dry.
Peperomia is a sweet indoor plant, liking indirect sunlight and water when soil is dry but not too dry.
These pots do no have drain holes so please do not over water.
Colors:
Pink Specks 1st image
Orange Specks 4th image
Latte Specks 5th Image
Textured Ceramic 6th Image
Blue specks 7th image
White specks 8th image
All come boxed individually with the saying "'Thank you for helping me grow this year' unless you comment in the checkout otherwise.
Available for Free shipping within our Zone. Check your suburb in our FAQ section