Euphorbia Trigona 190mm Pot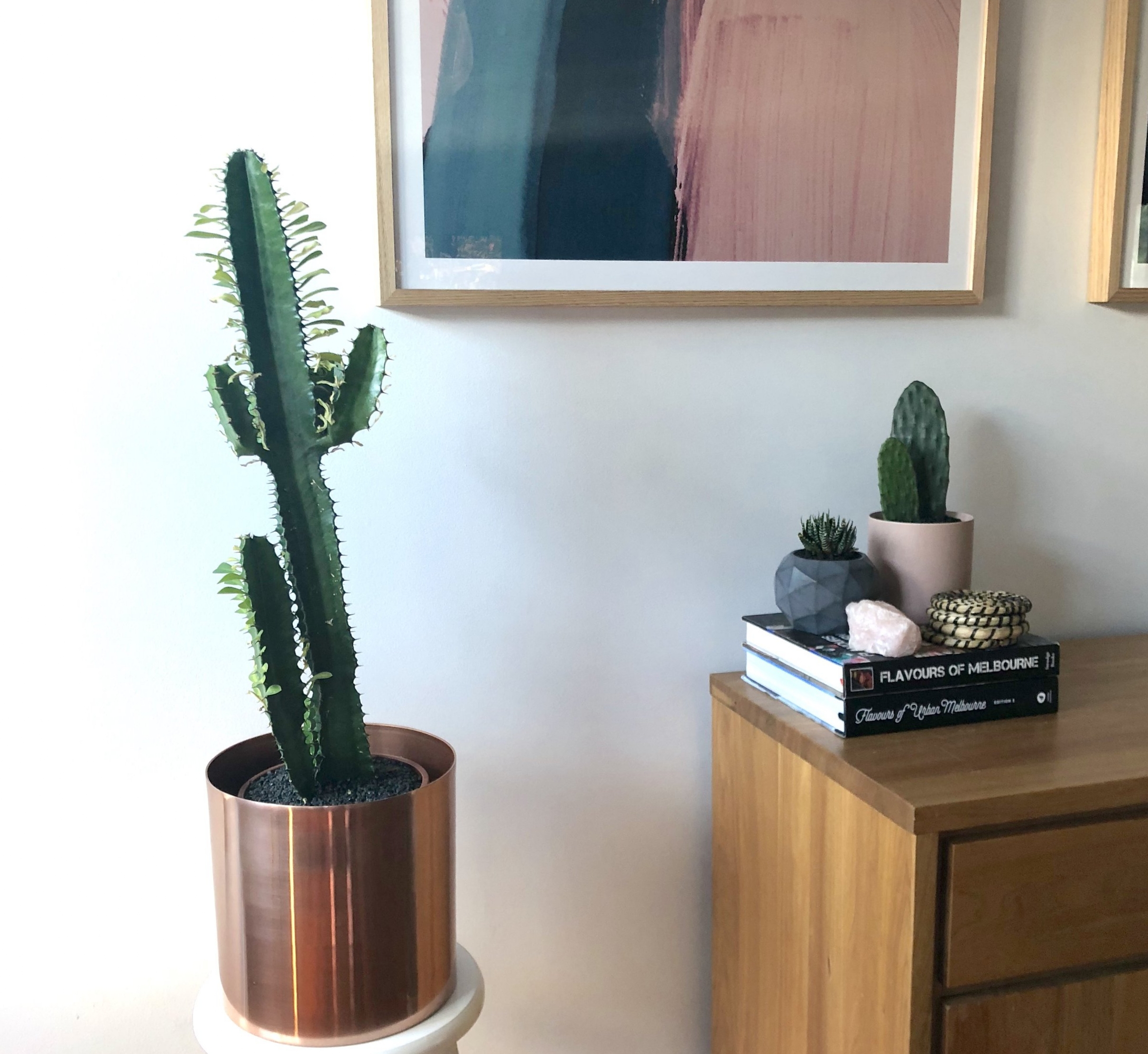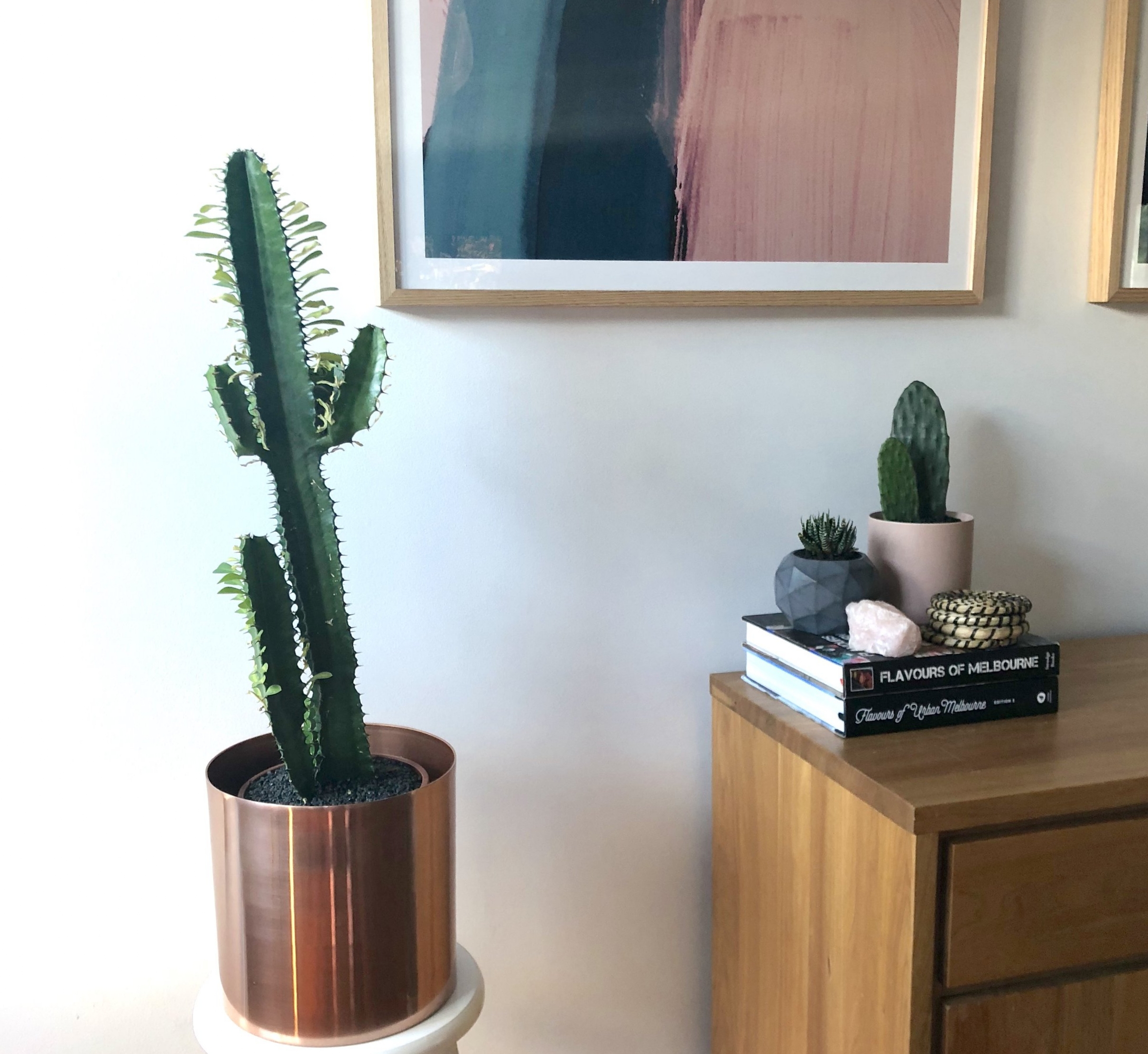 Euphorbia Trigona 190mm Pot
Pretty green cactus is the perfect plant for any home or office that wants greenery without the fuss.
Has prickles so be aware with pets and small children.
Needs a very well lit room, some direct sunlight but not too hot, as it may discolour the flesh. Likes a warm room.
Water very infrequently, only when it is quiet warm and soil is extra dry.
190mm pot with plant standing approx. 80cm high
This petite little gem is a classic succulent plant. Can be used both as an indoor or outdoor plant.
Warm bright room and only water when top inch of soil is dry.
Rose gold pot only available, measures 95mm in height and diameter.
Please note there is no drainage hole in the pot